Gregg Latterman
Positive Entrepreneurship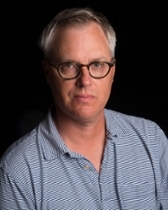 Gregg Latterman is a music and entertainment industry entrepreneur.
Upon graduating from Northwestern's Kellogg School of Business, Gregg negotiated a joint venture with Columbia Records and signed Train, Five for Fighting, John Mayer, and Mat Kearney to his independent record label, Aware.
In addition, Gregg built A-Squared Management that directed the careers of artists such as The Fray, Michelle Branch, Liz Phair, Brandi Carlile, Jack's Mannequin, Mat Kearney, and Five for Fighting.
Gregg now teaches Positive Entrepreneurship and Entrepreneurship for the Arts at Northwestern University.
Back to top