Holly J. Raider
Leadership in Organizations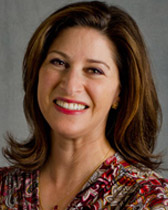 847-467-2747
Global Hub 5269
2017 Winner of the Business Institutions "VIP" Award
Holly Raider is the Associate Dean of Academic and Faculty Initiatives, Managing Director of Executive Education and a Clinical Professor of Management. Holly has published research on career development, economic transactions, and technology management. She holds a B.A. from Barnard College and a Ph.D. from Columbia University. From 1993-1998 Holly was a scholar at the Interuniversity Center for Social Science Theory and Methodology in Groningen, Netherlands.
As Associate Dean of Academic and Faculty Initiatives, Holly focuses on the strategy and implementation of Kellogg-wide initiatives advancing research and teaching excellence.  Within Executive Education, Holly is responsible for the strategic direction of all faculty and curriculum for both Custom and Open Enrollment programs, overseeing new program development, program innovation, continuous improvement.  Additionally, Holly leads several key strategic relationships for global learning partnerships with corporations, government, professional sports organizations, and international universities.
During her time at Kellogg Holly has forged programmatic innovation and bridged across Northwestern University to create inter-disciplinary collaboration and curriculum.   She also designed and spearheaded Kellogg's Advanced Management Programs, Leading Into the Future: Managing in a Changing World, and the Kellogg SPARK teaching series. Holly's teaching is in the area of leadership and strategy execution.
Back to top