Ivy Walker
Ethics & Leadership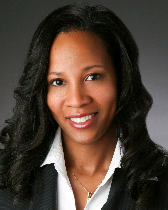 She has previously held roles such as President of a venture-backed consumer health start-up that successfully launched a health gamification platform, CEO of a global social venture that brought diagnostic medical imaging to developing countries, and CEO of a business accelerator for start-up and high growth companies.

Ivy holds an MBA from the Kellogg School of Management at Northwestern University and a Bachelor of Science degree from the University of Illinois at Urbana-Champaign.

She was awarded Kellogg's Alumni Entrepreneur Supporter of the Year Award and the Anti-Defamation League's Rising Star Award.

Her civic and professional activities include serving as Board Vice Chairman for Kaleidoscope Inc., a non-profit child welfare agency and serving on the board of Golden Apple Foundation, a nationally recognized non-profit that prepares teachers to be successful in schools of need in Illinois. She is also an active member of the Economic Club of Chicago and the Chicago Club.
Back to top