Janine Hill
Lessons in Nonprofit Management (campusCATALYST)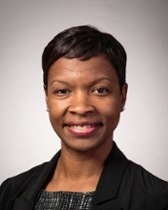 Janine Hill, MPH, PhD(c), is an independent consultant, focused on executive coaching and board development.  Her mission is helping women leaders understand and demonstrate their value in the marketplace, while being their authentic selves.
In her six year tenure as Executive Director of EverThrive Illinois, formerly known as the Illinois Maternal and Child Health Coalition, the organization more than doubled its revenues, underwent a rebranding initiative, and strengthened private/public organizational partnerships, to reflect a broadening programmatic/policy portfolio.  Additionally, Janine was successful in creating an effective and diverse Board of Directors.  In recognition of these efforts, Hill was awarded the 2015 Association of Maternal and Child Health Programs Young MCH Professional Award for HHS Region V, and a 2015 Young Professional Award from the MCH Section of the American Public Health Association (APHA).
Hill is currently a PhD candidate at the University of Illinois at Chicago School of Public Health, and  has a Certificate of Professional Achievement in Nonprofit Management from the Kellogg School of Management. An author and lecturer, she serves as a committee co-chair in the Maternal and Child Health Section of APHA, and on the boards of the National Healthy Mothers, Healthy Babies Coalition and McGaw YMCA in Evanston.
Back to top