Scott Lerner
Entrepreneurship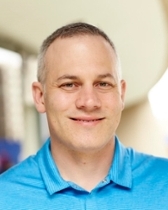 Scott Lerner is a consumer products veteran with over 16 years' experience in the consumer packaged goods industry, having previously worked for PepsiCo, ConAgra Foods, and Kimberly-Clark. Lerner is recognized for delivering outstanding business results for these Fortune 100 companies. His brand management experience includes managing such leading iconic brands as Scott Tissue, Parkay Margarine, Quaker Oats and Naked Juice. In 2008, he created his own beverage brand called Solixir. For over 5 years Scott navigated the competitive beverage category for a successful exit in 2014.
Currently, Scott is the Chief Executive Officer for the growing popcorn brand Kernel Season's. Kernel Season's is America's number one brand of popcorn seasoning. It is available in over 15,000 stores nationwide including Walmart, Kroger, Target and Safeway to include over 3,000 movie theaters coast to coast.
As a former United States Marine Corps Officer and successful entrepreneur, Scott likes to take on challenges and will continue to apply his craft growing innovative brands in the future.
Lerner received his undergraduate degree at the University of Maryland and his MBA at Case Western University.
Past Syllabi:
BUS_INST 394 – Entrepreneurship – 2016 Winter – Scott Lerner
Back to top