Scott Bondurant
The History of Investing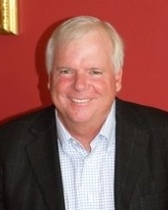 Scott brings a wealth of experience (25 years) in the institutional investment business to his teaching. 
He was a Managing Director and Global Head of Long/Short Investments at UBS Global Asset Management, where he was responsible for leading the creation, implementation and marketing of UBS Global Asset Management's Equity Long/Short Strategies, growing assets from zero to $2.5 billion.  He was a member of the Equity Management Team, the  Equity Investment Committee and the Equity Business Committee. He also authored a series of white papers addressing topical issues related to long/short strategies. 
Prior to UBS, Scott spent 15 years on the "sell-side" in institutional equities at Morgan Stanley, Paine Weber and Kidder Peabody. 
Scott earned a B.A. in History at Stanford University and an M.B.A. in Finance at Duke University
Back to top